i mentioned on the previous post that i attended a parent conference offered in 'the big school' about helping your child develop good study habits. when i received that circular that there will be a talk about this, i was impressed. it was nice that the school offered talks and seminars to parents for free. my alma mater didn't have something like this, not that i'm aware of for that matter. and i can't recall my parents attending any kind of talk, not even a parent-teacher conference in my school growing up. and so i got excited that such talk was being offered so i signed up.

i admit that the week before, i slightly regretted signing up for the seminar. it was scheduled at 9am on a saturday. my stay-in-bed-late day. but the husband convinced me and so i dragged myself out of bed and drove to the school.

teacher hannah, the first speaker, is a grade 5-6 guidance councilor. she talked about what schools expect from these students. she said that grade 1 kids are expected to have a stronger task focus and to respond to authority ~ things that penoy needs improvement on. boo.




photo credits



the next speaker is the grade 1 guidance councilor, teacher revy. she talked about the 5 work values that kids should learn at an early age:

1) diligence - this includes patience, optimism towards work, self-control, accountability, and perseverance.
2) order in work - kids need to develop a system when working/studying. they need to know the plan, the direction they were going to take, be aware of the schedule and priorities and be able to manage these.
3) responsibility - includes accountability, independence, and age-appropriate decision making skills.
4) cooperation in work - kids should know how to work with others ~ teamwork and camaraderie
5) cheerfulness in work - kids should generate happiness with whatever they do. they shouldn't see work as a burden.

the main speaker, mrs goitia, the h.s. guidance councilor, talked about how parents could help their child develop good study habits. this topic appealed to me because, i, myself never had any study habits, let alone "good" study habits. when i was still in school, i would study lessons at home whenever i pleased. sometimes, i wouldn't even study for an exam. all i remember studying for was the quarterly and final exams. i passed all those exams, yes, but i know that it's just not the proper way.

and so here are the ways on how to help our children develop good study/work habits:

1) expect our children to study - this sets their behavior. without any expectations, our children would not know what to do. they would do whatever they please. chaos. enough said. oh, and our expectations on our child should be realistic and guided.
key point: reward efforts more than results ~ i agree!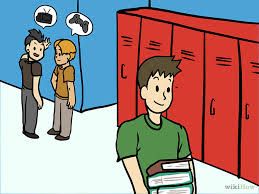 2) facilitate study at home - our kids do not know how to study so we should guide them. set time to study and it should be consistent. parents should also prepare the physical environment for studying.
key point: consistency!




3) guide children in their studies - teach your children how to understand the lessons and not just memorize.
guidelines:
- have them recall or list at least 3 take away things from each subject of the day.
- work on difficult lessons first. kids would have more energy at the beginning of study time.
- sequence subjects that are totally different from each other to avoid confusion.
- take a 5-minute break every after 15 mins.
- do practice exercises
- talk about how to take a test, importance of instructions, and time essence.
- reinforce strong points in lessons. encourage to highlight important notes.
key point: help move lessons from the short term memory bank to the long term memory bank by reviewing everyday. - i like this because it deters cramming.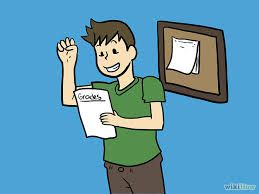 4) encourage children in their work - know your kids' abilities and believe in their capabilities. encourage them.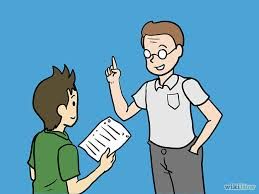 photo credits


so that's it. those are the things i learned from the parent seminar. some things, i already know (but were never applied), while others are new to me. good learnings. hopefully, applying all of these would make our kids not only excel in their studies but go through school without too much difficulty.