i was lucky to be given the opportunity to attend a calligraphy workshop today for free. yup, for free. thanks, lolit. i can't say that i have zero experience in calligraphy. i tried a little calligraphy back in college, but i just went as far as buying a calligraphy pen and that's it. i just like how the pen slanted which makes my handwriting calligraphy-ish.

so why calligraphy? i dunno... maybe seeing those nice inspirational quotes in instagram made me more interested in it. haha! besides, it's a nice skill to know, don't you think? maybe, just maybe, if i get really good at it, i could offer my services as a calligrapher. i heard they get paid well.

my workshop was scheduled on a saturday ~ in pasig. so i woke up early and hauled my ass to drive on edsa. good thing there was no traffic and i easily found the place (considering it's in an unfamiliar place and that i'm bad with directions). i even had 15 minutes to spare. hah!

so it was held in red panda bistro, in kapitolyo, pasig.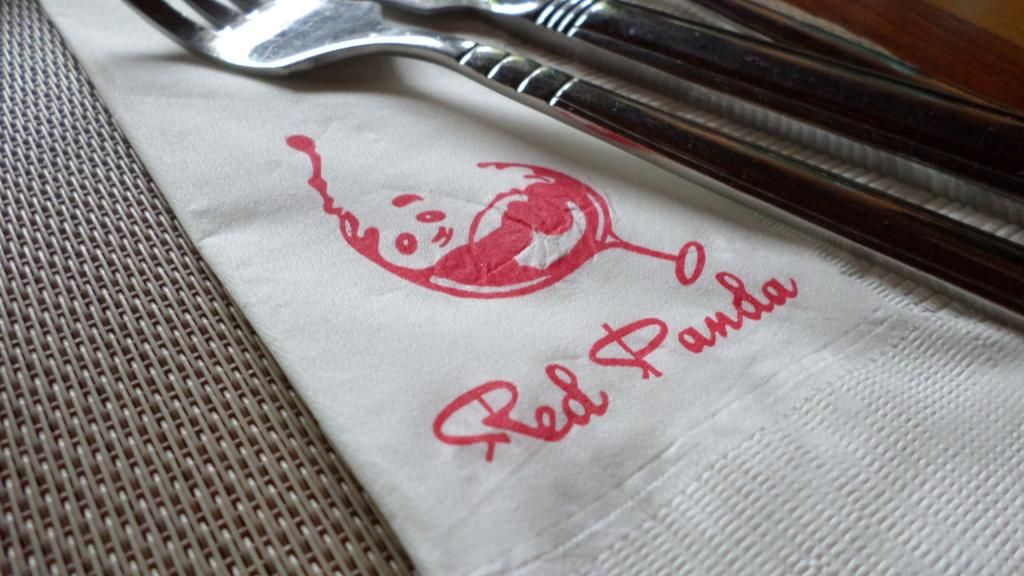 there i met alexis. she's one of the people behind ink scribbler. and this is what welcomed me on the table.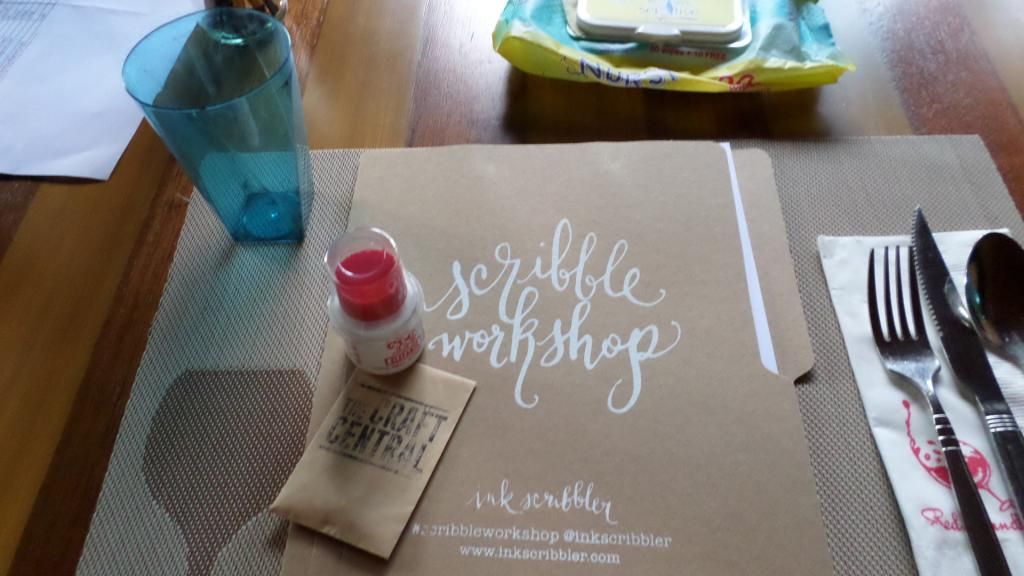 so there's the worksheets, nib, ink, nib holders, pencils, cotton buds, tissue, wet wipes.

when we were all complete, alexis started teaching the basics ~ the history, materials, tips, etc.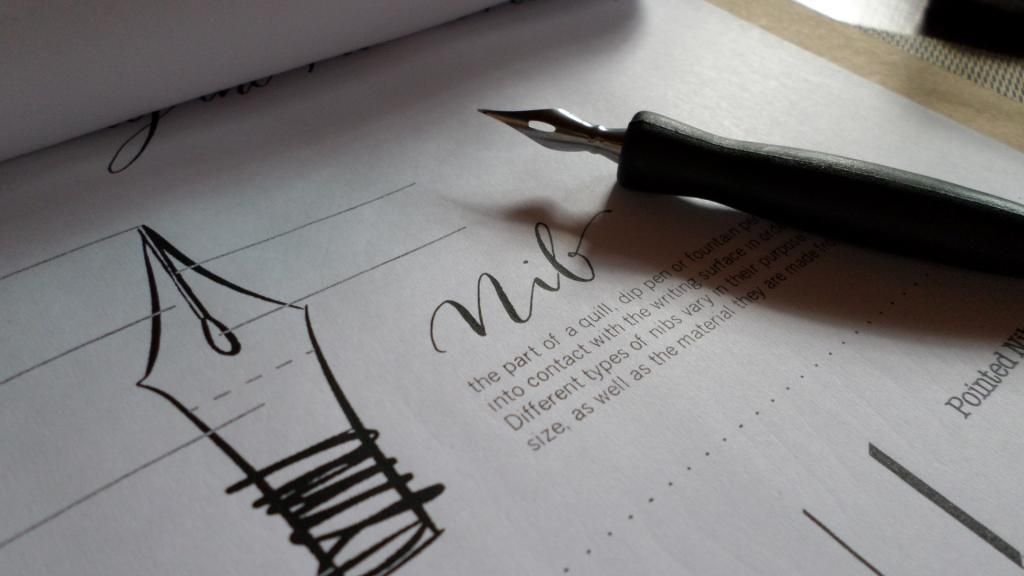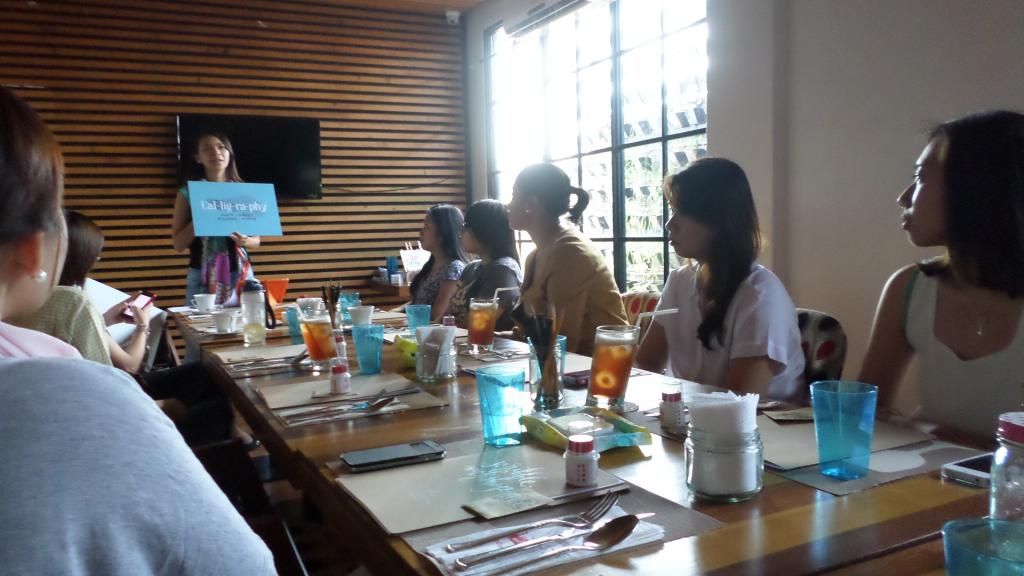 then we started with exercises. pencil work first, then when we were used to the strokes (light strokes up, heavy strokes down), we started using the calligraphy pens. wild! i was scared in the beginning but got hang of it eventually.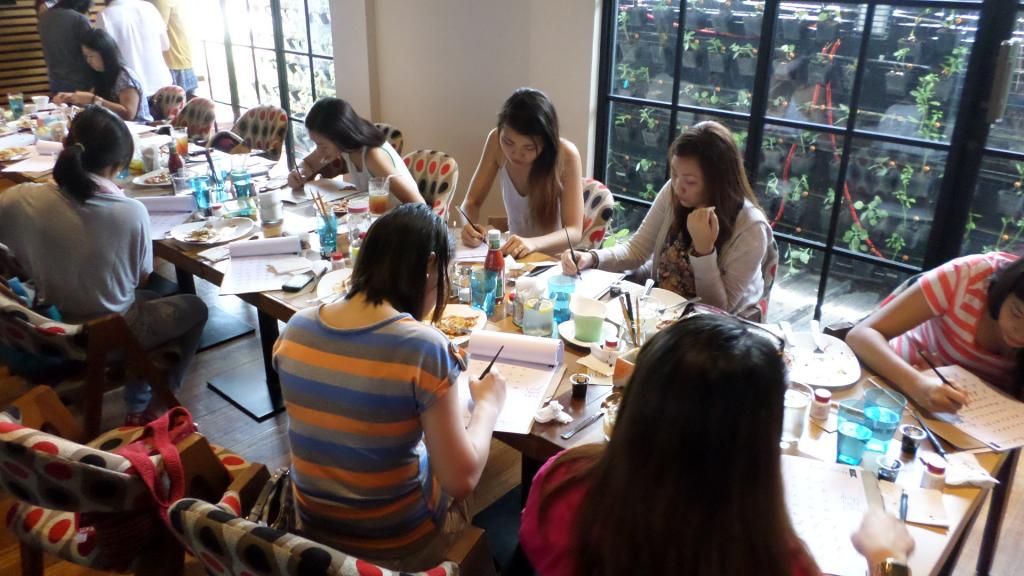 then we had snacks! yum. pizza and bruschetta. at first nobody wanted to eat because we were all busy with our exercises. but eventually, we did eat. i didn't know calligraphy could get me hungry (then again, i'm always hungry!). haha!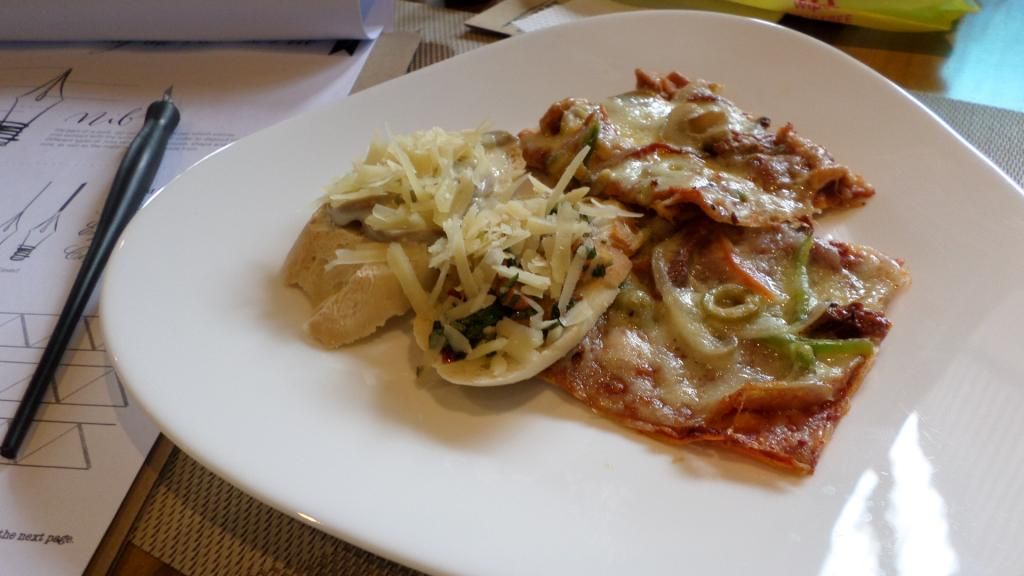 oh, and they were selling calligraphy stuff too, mostly nibs and holders, some inks, plastic containers for the nibs, etc. they're all available at the craft central.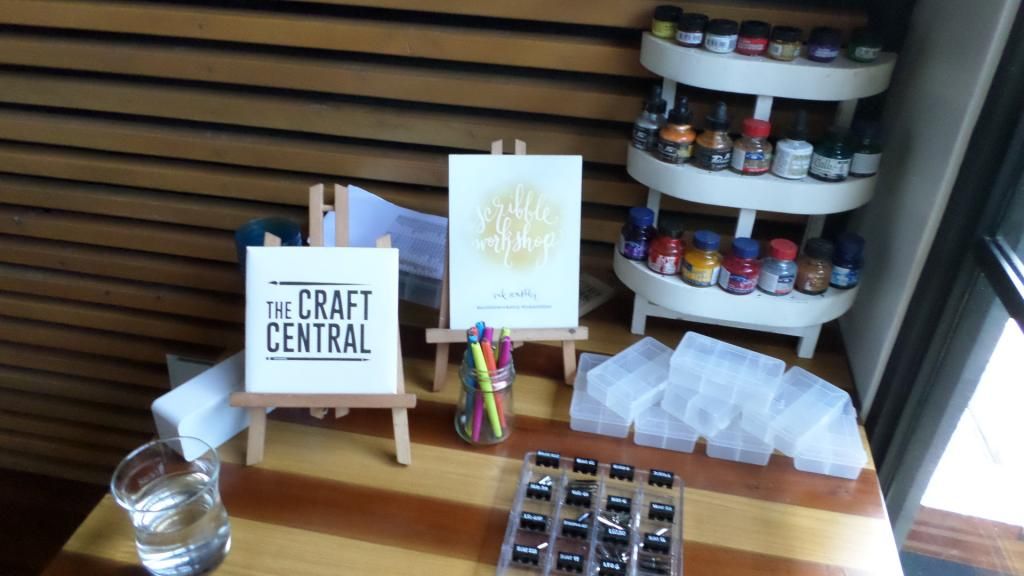 i kinda suck at it, me thinks. i've created a totally new font of my own! haha! but it was a fun class. yay for the opportunity.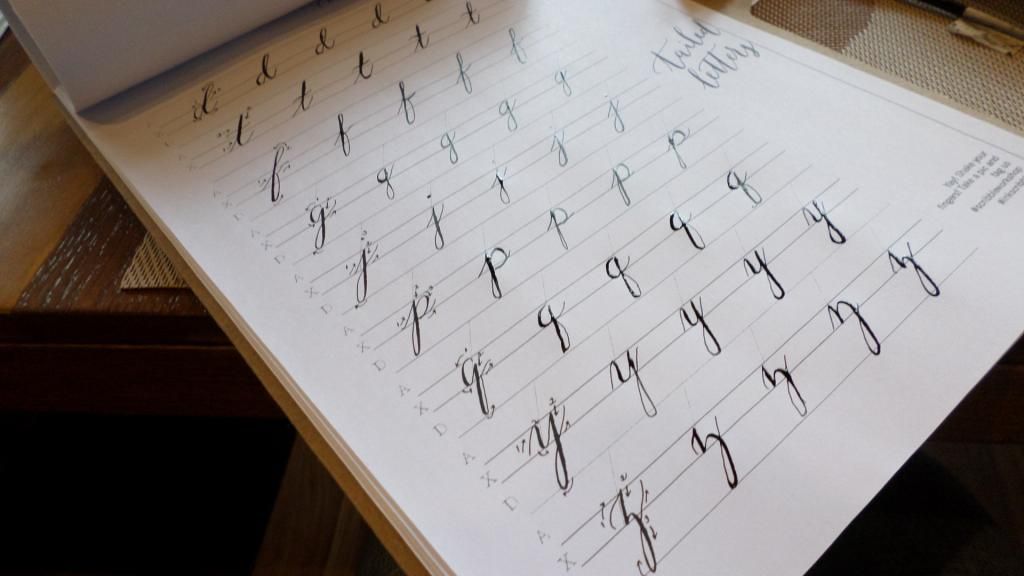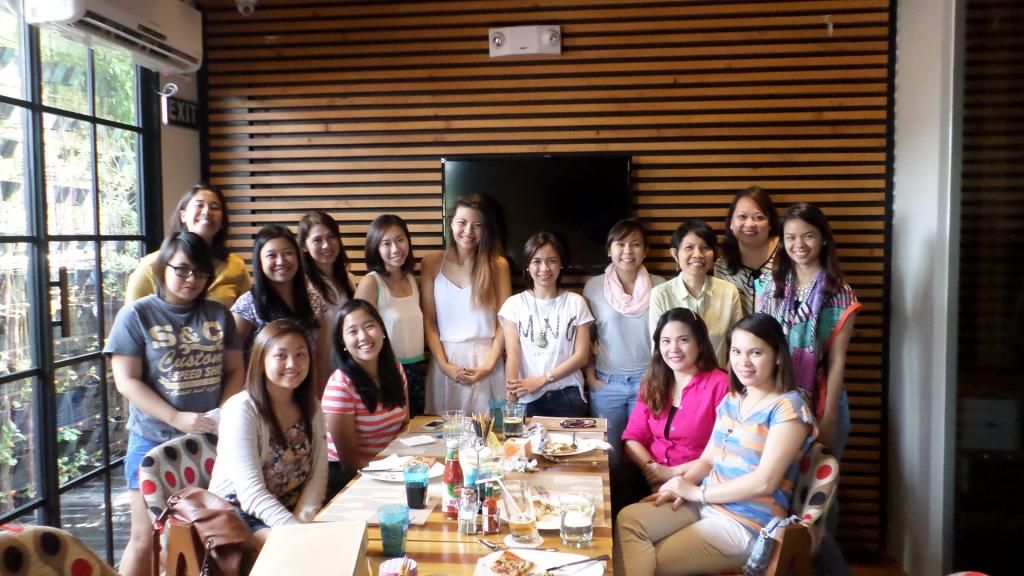 interested? check out ink scribbler for future workshops and the craft central for materials. and search for #scribbleworkshop for lovely workshop photos.